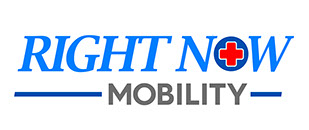 Cincinnati Stairlift installation Experts
Stairlift Installation Professionals
With over 50 combined years of experience in the Medical Equipment Field in Cincinnati, the management of Right Now Mobility are here to make sure you are happy throughout your entire stairlift purchase, from the first phone call through the installation and service you require.

about
Pinnacle Straight Stairlift from Harmar
K2 Straight Rail Stairlift by Savaria
3 year Warranty at an affordable price
A few of the Stairlifts we Install
Below are some of the stairlifts that we sell, service and install. Whether you need to purchase a new stairlift, rent a stairlift for a short time, or looking for an economical priced used stairlift contact us today- 513-795-8585.

portfolio
Stairlift Installation- NEW, USED & RENTAL
We install quality New, low priced Used and Rental Stairlifts that will allow you to take back your house. We install Straight, Curved and Outdoor Stairlifts. Stairlift not working? We service most makes too. Acorn, Harmar, Savaria, Brooks
Straight Rail Stairlifts are the most common stairlifts, least expensive and quickest to have installed. In some cases we can have your new stairlift installed same day.
Curved Rail Stairlifts are used when your staircase have a landing, turn or curve to it. The Curved Stairlifts are custom made for your staircase and take extra time to have installed.
Outdoor Stairlifts are used when you need help getting up and down stairs outside. The Outdoor Stairlifts are sealed to keep it protected from rain and snow. It can be a straight or curved stairlift.

contact for stairlift pricing
Call Right Now Mobility for a Stairlift Quote
We offer a free no obligation in-home stairlift quote. To get an accurate price on a stairlift for you or your loved one, one of our knowledgeable Stairlift Experts will come to your home and go over your options to find the perfect stairlift for your home and your needs. Our Stairlift installers cover Cincinnati, Columbus and Dayton.

Right Now Mobility 11144 Luschek Dr
Cincinnati, OH 45241
513-795-8585